That one common mistake homeowners make in home designing.
By Esther Rachel Lai. - 1/21/2019
Bed sets.

Yes you heard me. Many homeowners make the common mistake of overlooking the little details - bedsheets especially.

Your bed being the centrepiece of each room, can make or break your entire interior. Even if you've an extremely well done up room thanks to your ID, the wrong kind of bedsheets set can just ruin everything - an eyesore, to say the least.

Here's what I mean:

Don't compromise on your bedsheets only to aesthetically destroy the tens of thousands you spent on your home's interior! A good play with bedsheets and accent colours can amp up your whole interior by a notch! Just look at the clever use of bedsheet sets below!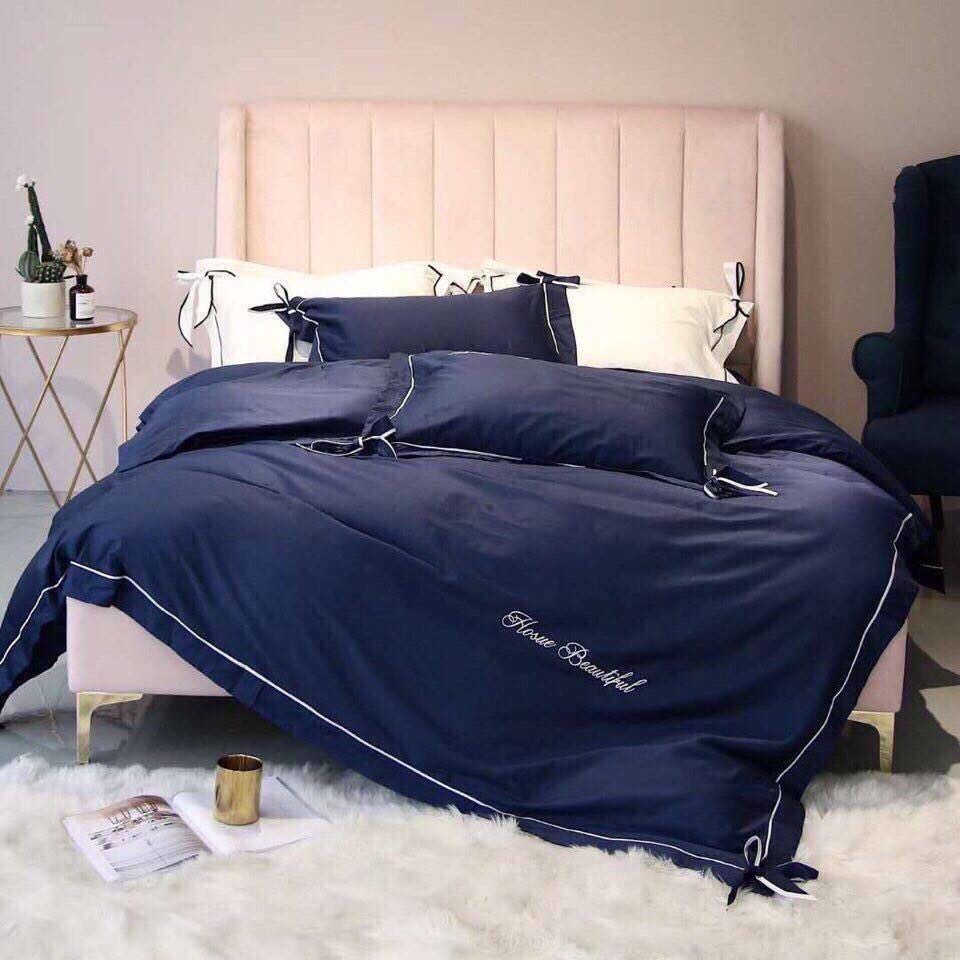 Even the kids room matters!
(credits:
pinterest
)
Now, if you're unsure of what colours to choose for your sheets, you can always go with the classic white linen!
There are plenty of places you can get full white bed sets from but I highly recommend you try tencel sheets!
Forget cotton and gimmicky high thread counts which don't really matter (any bedsheet that says they're above 400 thread count are all multi-ply which makes it thicker, thus feeling hotter to the skin and not to mention, spoils easier too).

BUT i have to warn, 95% of tencel sheets in Singapore are mixed with cotton which is a rip off.
Recently,
Heavenluxe
sent me a set of their Tencel sheets made from 100% Luxe Tencel (a higher grade of tencel that's silkier, durable and softer to the skin)!
You can tell by looks alone how silky it looks yet it's really not silk, just 100% high quality tencel!
Heavenluxe
only provides white sheets to preserve the purity of the material, so it's free from chemical dyes! I've tried it and it's really a lot softer and cooler to the skin. My only gripe is that they don't sell Tencel quilt covers (only pillow cases and bed spread) as well to complete the whole comfort feel - especially when I'm wrapping myself in a quilt most times. But other than that, I'd recommend you get your premium white sheets from
Heavenluxe
if you're looking for nice clean aesthetics and added comfort!
They have it in single size too so moms who are particular about their kid's soft and sensitive skin can try
Heavenluxe
's tencel sheets for a worry-free sleep!